Do you ever feel like you work hard to give your kids everything they could ever want or need, but somehow they don't seem to appreciate it?
If we're honest, I would venture to guess that a majority of us have felt like this at one point or another. We sacrifice our time, our health, and sometimes even our families themselves, yet it never seems to be enough. We run ourselves ragged and come away with nothing to show for it. This leaves us frustrated and unfulfilled and also leads to discord in our families.
Time for a Change
Losing a loved one tends to make us re-evaluate our lives and priorities as we are reminded of what James 4:14 says:
Why, you do not even know what will happen tomorrow. What is your life? You are a mist that appears for a little while and then vanishes.
Several weeks ago, my grandfather passed away. He was an amazing man, who worked hard to pull himself and his entire family out of poverty. His incredible success allowed him to experience a lifestyle that I don't even know if he could have imagined in his younger years. Thankfully, he always loved to share his adventures and good fortune with close friends and family. However, as I have reminisced the past few weeks, it's not the trips we went on or the famous people I got to meet that comfort me, but instead, it's the ordinary moments of life that I am drawn to.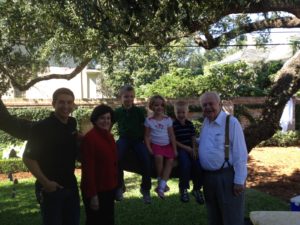 Little Things Mean A Lot
Some of my most precious memories with my grandfather include the simple pleasures of:
Spending time with him at the ranch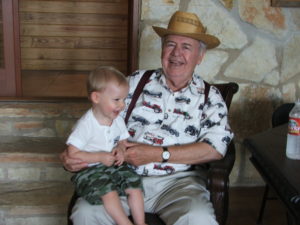 Watching him beam with pride as he interacted with his great-grandchildren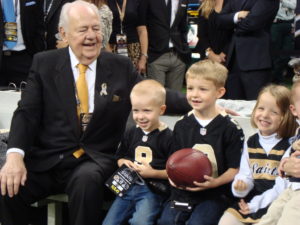 Watching him sneak a sip of forbidden soda to my daughter while he thought I wasn't looking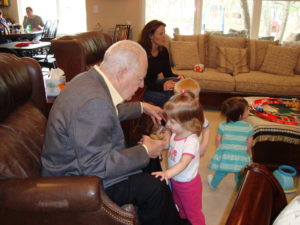 Spending time in the summers relaxing with him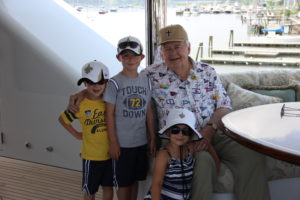 Watching my children eagerly greet him as he arrived home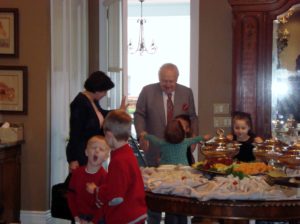 What our kids really want is us.
Instead of running our lives, our health, and our families into the ground trying to give them more stuff, let's commit to providing them with the following:
the knowledge that they matter and are loved unconditionally
healthy family dynamics
undivided attention on a regular basis
an interest in what is going on in their lives
feedback on the ways we see God working in their lives
a spiritual foundation that will sustain them through the storms of life
My Prayer for Your Family
 For this reason I kneel before the Father, from whom every family in heaven and on earth derives its name. I pray that out of his glorious riches he may strengthen you with power through his Spirit in your inner being,  so that Christ may dwell in your hearts through faith. And I pray that you, being rooted and established in love, may have power, together with all the Lord's holy people, to grasp how wide and long and high and deep is the love of Christ, and to know this love that surpasses knowledge—that you may be filled to the measure of all the fullness of God.

Now to him who is able to do immeasurably more than all we ask or imagine, according to his power that is at work within us, to him be glory in the church and in Christ Jesus throughout all generations, for ever and ever! Amen.   – Ephesians 3:14-21
Take time to enjoy the your kids this week. In fact, go make some memories together!  -Dawn
If this post spoke to you, you might also want to check out my post about slowing down and counting your blessings.